POLYUREAS
Polyurea systems are specially formulated to obtain continuous membranes without joints or cracks, it is intended for applications where a high value waterproofing, corrosion protection and a high value of mechanical strength, applied by hot spraying machines.
Polyurea membranes can be used a few seconds after the screening, they have a high value of elasticity and adhesion, they are resistant to various weather conditions and to attack by the vast majority of chemical and organic agents. Due to its high resistance to abrasion and chemical and germ warfare, the polyurea membranes are especially recommended for agricultural and livestock sectors, health, industry, construction and automotive industries. Waterproofing and corrosion protection of steel, concrete and other substrates.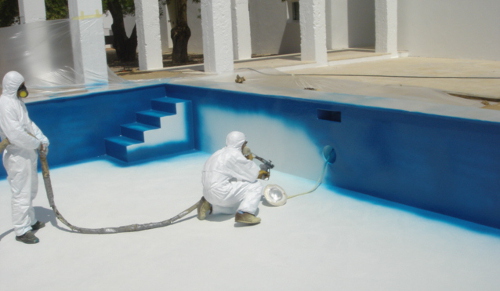 Internal and external waterproofing of drinking water reservoirs, wastewater, household, etc.

Tanks and dikes of primary and secondary containment of fuels, oils.
Fertilizers, solvents, etc.
Industrial floors.
Base protection equipment exposed to vibration, chemical attack, and high
temperature
Floors of garages and car parks.
Floors of cold stores.
Irrigation canals.
Protection and sealing joints.
Protection of pipes.
Protection of cargo boxes for pickup trucks, flatbed trucks.
etc..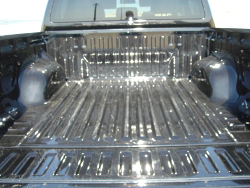 For more detailed information, please contact the Department Commercial of Vicodi, which will be available for full clarification of all the points they deem necessary.